Ford Ridge
Ford Ridge is located in the Manti La-Sal National Forest near the town of Scofield, UT. On a clear day one can see the towers from Price, UT and East Scofield, UT.
The GPS coordinates for this repeater are:                                     N 39° 45′ 24.52″                                                                                  W 110° 59′ 26.08″                                                                            9789 ft Elevation                                                                             The antenna is located at the top of a 120′ tower.
Ford Ridge  Repeater
Located in Carbon County, Utah. This repeater consists of a 100W VHF repeater and a UHF link radio which links back to Bruin Point. This repeater covers the east end of the town of Scofield, UT and the area known as Soldier Summit along US Highway 6. It also covers Price, UT, east towards Sunnyside, UT, and south to Huntington, UT.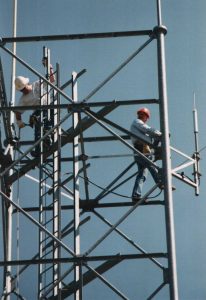 Repeater Callsign: K7SDC
Output Frequency: 145.310 MHz                       
Input Frequency: 144.710 MHz
Offset: -600 kHz
Status: Open
CTCSS (Tone SQ): 88.5 Hz       
Pictures from Ford Ridge
Ford Ridge Comm Site Work Crew at Ford Ridge Ford Ridge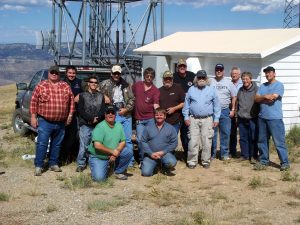 Repeater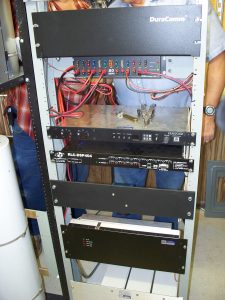 HOME