Abajo Peak is located among the Abajo or Blue  Mountain range in Southeastern Utah. These mountains play a strong part in Native American history. The GPS coordinates for this repeater are:
N 37° 50′ 21″
W 109° 27′ 42  11360 ft Elevation"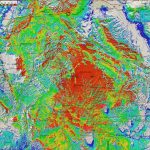 This repeater site is located in roughly the middle of San Juan County, Utah west of the city of Monticello, UT. This site consists of a VHF repeater (ERP 100 w) with a UHF link repeater which links back to Bruin Point. This UHF link is approximately 130 miles, our longest shot and a VoIP Link. This communication site is Owned by Royce K7QEQ.
The antenna is located most of the way up a 120' tower.
This repeater covers Southeastern Utah, Southwest Colorado, Northwest New Mexico, and extreme Northeastern Arizona, including Monticello, UT, Blanding, UT, and much of Canyonlands National Park.
Repeater Access Information


Repeater Callsign: 	K7SDC
Output Frequency:  	146.610 MHz
Input Frequency:   	146.010 MHz
Offset:		-600 kHz
Status:		Open
CTCSS:		88.5 Hz



Pictures from Abajo Peak
| | | |
| --- | --- | --- |
| | | |
| Communication Building | Abajo Tower | Tower Workers |