Horn Mountain is located along the eastern edge of the Manti La-Sal forest in Eastern Utah in Emery County. The GPS coordinates for this repeater are:
N 39° 12′ 34.63″                                                                                W  111° 08′ 31.37″                                                                            8673 ft Elevation
Horn Mountain Coverage Map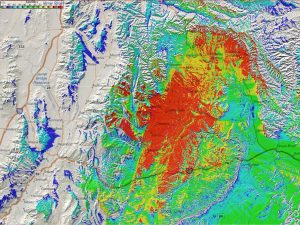 This repeater site is located in Emery County, Utah on Horn Mountain above the cities of Orangeville and Castle Dale. The radio site is located right on the eastern edge of Horn Mountain which dramatically drops to the valley floor. This site consists of a Kenwood VHF repeater with a Kenwood UHF repeater which links to Bruin Point and is the main hub for the VoIP linking through out the SDARC repeater system.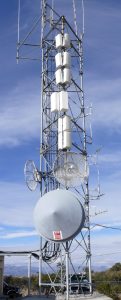 The antennas are located on a 60' tower.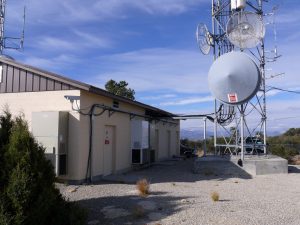 This repeater is controlled by a RLC-404DSP repeater Controller
This repeater covers most of western Emery County including the towns of Castle Dale, Orangeville, Huntington, Cleveland, Ferron, and further east into the San Rafael desert. It also covers the towns of Sunnyside and East Carbon, UT.
Repeater Access Information


Repeater Callsign: 	K7SDC
Output Frequency:  	147.060 MHz
Input Frequency:   	147.660 MHz
Offset:			+600 kHz
Status:			Open
Encode Tone:		88.5 Hz