Bruin Point
Bruin point is located along the Bookcliff mountain range in Eastern Utah separating Castle Valley and the Uinta Basin.    GPS coordinates for this repeater are:
N 39° 38′ 41.0″
W 110° 20′ 51.9″
10142 ft Elevation
Bruin Point VHF Coverage Map »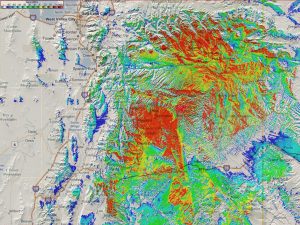 Bruin Point UHF Coverage Map »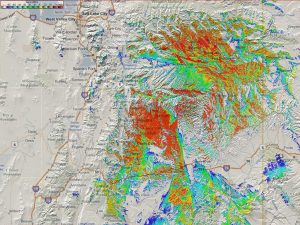 Bruin Point Repeater
This repeater site is located in Carbon County, Utah on Bruin Point above the cities of Sunnyside and East Carbon. This site consists of a commercial Kenwood VHF repeater (TKR-740) with a 100w power amplifier with two commercial Kenwood UHF repeaters (TKR-850) running 40w and VoIP Link's to several Sinbad Desert Amateur Radio club repeaters. 
 This site is controlled with a Link Communications RLC-DSP404. Bruin Point is the hub for most of the SDARC linked repeaters. 
The main antenna's are located at the top of a 120' tower with the VHF antenna above the main UHF link antenna. The 2nd UHF Repeater antenna is 60' above ground on the same tower. 
The 147.320 / 449.050 repeater's cover east towards Price, UT and south along State Route 10 to Huntington, UT and along US Highway 6 & 191 towards Green River, UT. and the higher elevations on Interstate 70 through Emery County.
They also covers into the Uinta Basin from East Duchesne along highway 40 toward Vernal, UT. The 147.320 Repeater can also be used with power and/or with a directional antenna from the Grand Junction, CO area.
Repeater Access Information
Repeater Callsign: K7SDC
Output Frequency: 147.320 MHz
Input Frequency: 147.920 MHz
Offset: +600 kHz
Status: Open
CTCSS (Tone SQ): 88.5 Hz
Pictures from Bruin Point
Bruin Point Repeater Bruin Point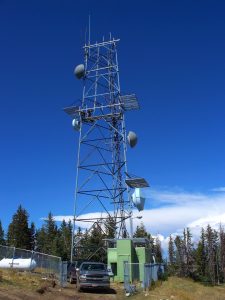 Bruin Tower  2009 Work Crew