Current News: 
QST: There is a weekly VHF net held on the SDARC system and related links including IRLP and Echolink every Tuesday night 20:00 hours local time. All licensed Amateur Radio Operators are invited to join. There is also a weekly HF net at 3.832 MHz Saturday at 8:00 hours local time.
Callsign lookups provided by
qrz.com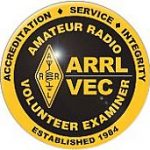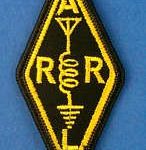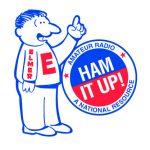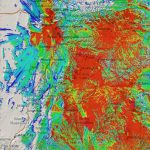 Local NETS
The SDARC has two nets, the 1st net is the SDARC VHF Repeater system NET which is on all of the linked SDARC VHF and the 449.050 UHF Repeaters as well as the Repeaters in the Sanpete/Sevier Valley and Uinta Basin, this Net starts at 8:00PM on Tuesday Nights and is a formal directed Net and does have informal's after the formal Role Call and traffic is handled.
The 2nd NET is the Saturday Morning Rag Chew HF NET and is on 3.832 MHz, This Net's main purpose is to be helpful to those participating and to discus Equipment / Antenna issues and operating practices and to just be helpful to one another.  We also handle traffic and just keep track of one another and is informal and Rag chewing is encouraged.
Thanks to Jim, KJ7S for his hard work and dedication getting this site up and running, there are a few bad links that need to be fixed and more stuff added as we clean up some things and add some things and try to keep this up to date. 
Utah Valley Hamfest 2020
Announcing the largest Utah ham radio event of the year, the
Utah Valley Hamfest 2020
, an ARRL Convention, taking place Friday May 8 and Saturday May 9 at the Utah Valley University Sorensen Center, 800 W University Parkway in Orem, Utah, and you are hereby invited to join the excitement.
Ham radio has long had a "hand" in preparedness by communication, but *this is Utah's first hamfest that has a direct emphasis on Emergency Communication*, as one of two areas of focus. The other is traditional ham radio, including DX, propagation, antenna design, and digital modes.
Classroom presentations run from 9 am to 5 pm both days. Keynote speakers will include Dave Casler KEØOG, and many expert presenters will showcase both new designs and technology and proven field techniques. Many activities, including build-its, ham radio exam session, Am-Anon (for spouses of those addicted to ham radio), special event station K7T, fox hunt, GOTA, and more. Door prizes include a grand prize of an Icom IC-7300.
Tickets are $30 per person or $40 per family, with both early-bird and Golden Ticket discounts available. Visit the hamfest website to purchase tickets : 
https://utahvalleyhamfest.com
Also, if you're interested in being one of the presenters, it's not too late to sign up. We presented a call for papers in Fall, but we still have slots open to showcase your passion. Your audience will originate primarily in Utah, Idaho, Colorado, Arizona, Wyoming, and Nevada.
For questions, please email info@utahvalleyhamfest.com
Any link or info that you find needing corrected or added please let KJ7S or WX7Y know and we will try to get them fixed